Toxicology Lab Billing
Outsourced Billing for Toxicology Labs
Just a few years ago, the clinical toxicology laboratory industry was chock-full with startup laboratories frequently managed by people with a lack of experience in the field. More often than not, such labs didn't boast the years of experience of larger, more highly developed laboratories. And their billing and payment collections processes were deficient as well.
The choice of a lab billing company is often determined after a brief internet search of local medical billing companies. The problem, however, is that many billing companies have little-to-no-knowledge when it comes to laboratory billing (or more precisely, toxicology lab billing), and have limited technical expertise to handle the highly specialized claims produced in labs. Truth is, the performance of a lot billing companies is sub-par against professional laboratory billing standards.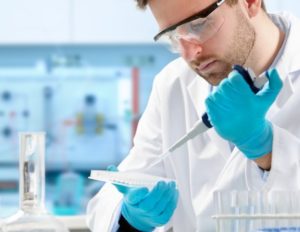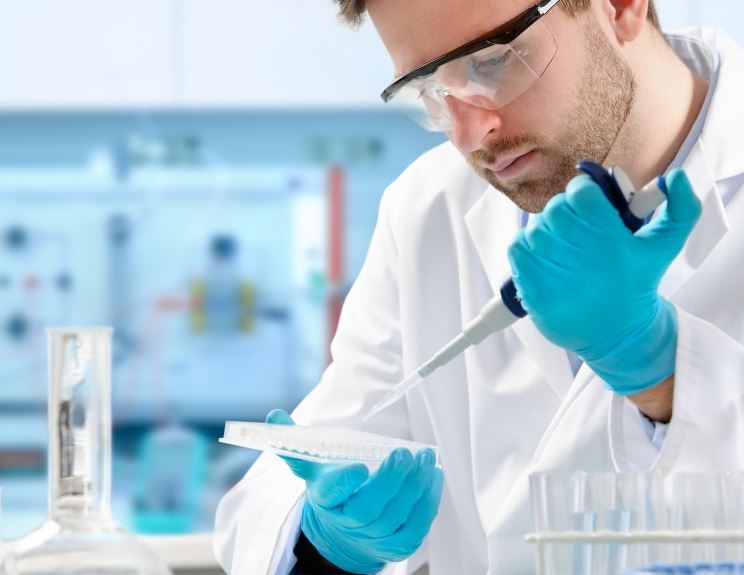 Toxicology Labs Deserve Better Billing
Back in the day, revenues per test were high. Basically, life was as good as the dollars in the bank. Consequently, many labs never thought it necessary to engage the most effective billing processes. Moreover, lab owners thought the high reimbursement rates would persist… so why change? Times have changed. Toxicology labs have matured and become much more sophisticated.
However, while the demand for toxicology testing has grown, reimbursements for these tests have declined considerably. Claims have seen greater insurance payor inspections as well as being laid open to complicated claims settlement rules and limits. Merge these factors with dwindling insurance payment approved amounts, and it's a small wonder why some labs have simply gone out of business, while others struggle.
At Medwave, we've put together a determined team of laboratory billing specialists who manage the entire toxicology billing cycle. From claim submission and payment posting to denial follow-up and appeals, Medwave manages every aspect of the billing process. Our know-how, dedication and practices outdo our competitors and we've demonstrated to be front and center in the lab billing industry.
We don't simply oversee your account. We aggressively manage it.

OUR BENEFITS
What exact benefits do we offer toxicology labs?
Services offered
Does the billing company have practical experience in the toxicology lab environment? This is likely the most significant issue in choosing the appropriate resource for lab billing and coding. If the services you need aren't offered, then why are you paying for such services? At a minimum, your toxicology billing service should give assured turnaround times to complete coding, submitting claims and following up claims that have been postponed or denied. Medwave has helped our toxicology lab clients increase their monthly income through enhanced billing performance through our team of dedicated professionals. Our end-to-end laboratory billing services provides maximum reimbursement for our clients while reducing overall costs and time to payment.
Total service billing
Rejection and denial processing is what sets great billing services apart from the run-of-the-mill company. Medwave never misses an opportunity to appeal an insurance denial to ensure your lab gets paid correctly and rapidly for your services. Medwave processes denials and initiates the appeals procedure as soon as a denial is received. We view this as an essential role of a billing company, every bit as significant as getting claims submitted and payments posted. It's critical for us to fight for every single dollar of a lab's revenue and we don't write off anything lacking prior approval from the lab.
Correct coding
Does the billing company know what codes are dictated by what tests and which payors want which code for toxicology billing? Medical billing for toxicology lab work is highly complex and endures numerous, and often arbitrary, changes. Moreover, to ensure labs obtain proper reimbursement, billers must keep abreast of frequent changes to guidelines, both from Medicare and commercial payers, and be accustomed with how to apply existing rules, such as those prescribing use of medically unlikely edits and modifiers. Labs turn to Medwave for their toxicology billing. We're well-informed in the subtleties of toxicology billing and work hand-in-hand with your lab to pinpoint the correct billing procedures your payers adhere to and help overcome problem areas.
Transparency
Even when you outsource to experts, you still need to know what's going on with your medical claims. A well-thought-of and reliable lab billing company such as Medwave will provide you regular reports that reveal what they've been doing for your lab and where you stand with claims. There's no need for you to micro-manage, however, you do want to at least keep an eye on the billing to ensure it's being taken care of efficiently.
Security
Patient privacy is indispensable to your lab's success, not only because you're maintaining a business and your clients are entrusting you with their confidential information. But you also must obey federal and state privacy laws, such as HIPAA rules and regulations. Medwave is a trustworthy provider of lab billing services, one that takes security as seriously as you do.
Reduction of in-house staff
Engage Medwave and allow us to be your billing staff. You'll no longer have to be concerned with taxes, vacation/sick leave, payroll or personnel management. If you choose to maintain some (or all) of your existing billing staff, but reallocate their responsibilities, you can always be confident that your billing is being processed skillfully and with a minimum of fuss.
Final thoughts
In today's healthcare landscape, independent toxicology labs are exploring for ways to stay financially solid. Our task is to maximize toxicology billing revenue, make sound business decisions, and pilot a course through the challenges of the healthcare environment.
The Medwave team is always working to stay on top of ever-changing requirements in the laboratory billing industry. Your claims filing, patient billing and accounts receivable management are in the hands of dependable, knowledgeable medical billing professionals.
Add the most personal attentiveness existing in the medical billing industry and you can understand why healthcare professionals trust us.
Contact us today to see how we can be the best asset to your toxicology laboratory, by helping you get paid fast and efficiently. Our staff is here to help you and your office succeed in preparing claims and getting reimbursed.