Medwave Billing & Credentialing
Medical billing and credentialing is an integral part of the healthcare industry because of the manner in which insurance is used to receive and pay for medical care services. Without it, revenue cycle management (at administrative offices of clinics and hospitals) has a hard time asking for payments from insurance companies. Medwave is an efficient and effective solution for medical practitioners that are hard-pressed for time and resources. Located in Cranberry Township, Pennsylvania, we take over the burden of billing and associated administrative duties from the healthcare provider and in essence increases their revenue.
Medical Billing
In terms of medical billing, our experienced and professional staff is committed to your practice and we carefully analyze each claim before it is submitted to ensure a clean claim submission. Each claims is examined to see if it has the correct CPT code(s) associated with the diagnosis code(s), along with comprehensive insurance information and complete patient report. This reduces the chance of dismissal by an insurance company. By providing the highest percentage of clean claims, medical provider revenue increases are ensured, as well as the decrease in the amount of labor needed to follow-up on denials.
Credentialing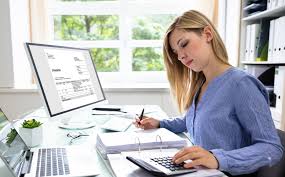 Credentialing services are essential to new medical practices. Medwave assesses the license, performance, credibility and background history of insurance companies to understand what needs to be initially generated. This includes ensuring that your practice is in-network with all of the insurance companies that serve your patients. This is a crucial part of any medical practice's cash flow. We help negotiate the payment for services rendered, meeting agreement terms, and facilitating the payment processes. A plethora of medical professionals rely on us to provide them with the peace of mind that all credentialing processes are a go.
We ensure that payment rates are accurate. By managing the information for any practice or physician data on file, we minimize the likelihood of being underpaid for your services. By periodically following up with the physician to ensure that current payment rates are always up to date, the physician can be assured that their files with payers are correctly maintained.
Our credentialing services not only focus primarily on maintaining the service rates of providers, but we focus on the entire profile of the billing office. For example, a physician with a particularly hectic schedule or a practice with a more extensive client base may overlook specific details such as updating records when moving. We help make sure that the provider address information remains up to date. Additionally, we help ensure that all profile data on the practice is complete. Incomplete records for a practice can result in compliance issues later down the line. We help maintain complete profiles, which helps with matters of compliance.
A/R recovery
Medwave provides A/R recovery services for those who want to either perform a comprehensive office audit or review old claims; they have a professional team to help you reprocess, review, and receive old complaints. Accuracy of all provider profiles across all verification entities and payers reduces the likelihood of payment issues. Keeping profiles and data updates requires quite a bit of resources for the average medical provider. Managing this volume of knowledge across all of these entities can be quite the challenge, and as medical billing and credential experts we maintain these processes. Fair and timely compensation, peace of mind, and well-maintained records with payers and verification boards are simplified through our services.
Conclusion
Medwave Billing & Credentialing is located in Cranberry Township, Pennsylvania. We are dedicated to providing unparalleled medical billing and credentialing services. Our team of experienced professionals do the job right and ensure medical practices the peace of mind they deserve.
Whether setting up a new individual or group practice or managing your veteran practice, billing and credentialing can be a daunting task and knowing where to start and what information is needed to bring in revenue is a key process in ensuring your practice's success.