Credentialing Services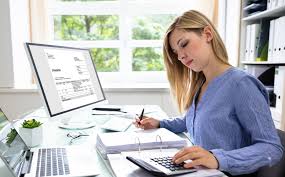 Medical Credentialing is the first step in ensuring a healthcare practice is in-network with insurance companies. Those insurers that serve your patients, This is a crucial part of any medical practice's cash flow. Our team of credentialing experts have years of experience in working with insurance companies in order to get you and your practice credentialed expediently and affordably.
Credentialing can be a tedious and confusing task for medical providers and their staff. Done haphazardly, the process can become a nightmare. Our experienced team can streamline these processes for you and give you peace of mind that all paperwork has been completed accurately and timely. The sooner your providers are credentialed; the faster you can start seeing those patients and making money.
Medical providers tend to have many questions in reference to on-board medical credentialing protocol(s). The following blog post, Medical Credentialing (On-Boarding Process) discusses our overall protocol in detail.
Re-Credentialing
Once a healthcare provider's medical credentialing has been done with an insurance carrier, it's very important that the correct measures have been taken to stay current with all of the provider's information. Our re-credentialing team knows what is needed to keep your practices information current. We work with you and the Coalition for Affordable Quality Healthcare (CAQH) to maintain and update your providers and practices information so that your cash and work flow is uninterrupted.
CAQH
The Coalition for Affordable Quality Healthcare (CAQH) is the first step in credentialing for medical providers. Without forming a profile with CAQH and keeping your information current, insurance companies will not accept or keep your credentialing status as active. Insurance companies use this universal portal as a way to maintain current information for all providers. Our educated staff of medical credentialing experts can help you maintain your provider's information and set up your profile so that you're credentialed and stay an active provider.
NPI
A national provider identifier (NPI) is a 10-digit number that every healthcare provider in the United States must obtain. It is used in billing medical claims and credentialing with insurance companies. We have an experienced team dedicated to helping you and your practice obtain your NPI numbers and stay current with your profile. Whether you are an individual practitioner, group or facility, we can help set up the correct NPI numbers for your office type and connect it to your EIN for credentialing purposes.
Contact us to handle all of your medical credentialing needs and challenges.