Medical Billing Services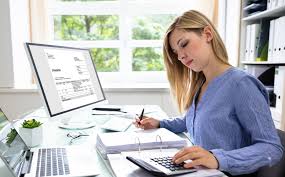 In today's dynamic medical environment, it's crucial for healthcare providers to make sure that their practice is up-to-date with new billing and coding guidelines. Due to such a fluid nature, more and more healthcare providers outsource their medical billing.
Our team has 20+ years of experience working with healthcare providers and their staff to submit claims the right way and get paid fast. We carefully analyze each claim before submittal to ensure clean claim processing. Our process decreases denials by insurance companies. By ensuring the highest percentage of clean claims, a healthcare providers' revenue increases are guaranteed, as well as the decrease in the amount of labor required for denial follow-up.
We utilize the most current ICD-10 and CPT coding available and educate you and your staff on any changes that may affect a claims approved success rate.
Why Outsource your Medical Billing?
Outsourcing your medical billing and coding to our team of staff can provide your office with:
Decrease in office overhead, as outsourcing to our billing team saves time and money
Support with operating and setting up Electronic Health Records (EHR) Medical Billing Software
Utilizing online portals for electronic billing and health record management
Submission of electronic and paper claims (Form-1500 02-12)
Educating staff on medical billing and coding changes
Training staff with online portal utilization and set up
Obtaining Authorization for both in-network and out-of-network providers
AR recovery management, Revenue Cycle Management
Patient statements
Medwave (affordably) supports the following medical practices, but if you're a skilled nursing facility owner / administrator or outpatient clinic owner and don't see yours listed, please contact us to see if we can support your group.
Contact us today to speak with someone on how we can be an affordable medical billing asset to you and your medical practice's future.