Medical Billing Services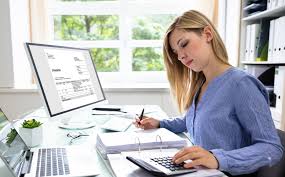 Healthcare providers, in today's dynamic medical environment, it is more important than ever to make sure your practice is efficient and up-to-date with new billing and coding guidelines. Because of these changes, more doctors are leaning towards outsourcing their medical billing needs to an experienced team of billers that can help your practice run more smoothly. Our teams has 20+ years of experience working with providers and their staff to submit claims and get paid fast, using the majority of professional medical billing software applications.
We utilize the most current ICD-10 and CPT coding available and educate you and your staff on any changes that may affect a claims approved success rate.
Why Outsource your Medical Billing?
Outsourcing your medical billing and coding to our team of staff can provide your office with:
Decrease in office overhead, as outsourcing to our billing team saves time and money
Support with operating and setting up Electronic Health Records (EHR) Medical Billing Software
Utilizing online portals for electronic billing and health record management
Submission of electronic and paper claims (Form-1500 02-12)
Educating staff on medical billing and coding changes
Training staff with online portal utilization and set up
Obtaining Authorization for both in-network and out-of-network providers
AR recovery management, Revenue Cycle Management
Patient statements
Medwave (affordably) supports the following medical practices, but if you're a skilled nursing facility owner / administrator or outpatient clinic owner and don't see yours listed, please contact us to see if we can support your group.
Contact us today to speak with someone on how we can be an affordable medical billing asset to you and your medical practice's future.