Achieving Revenue Cycle Optimization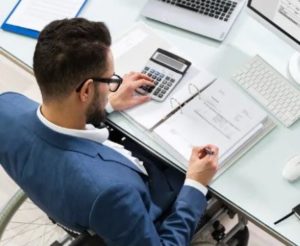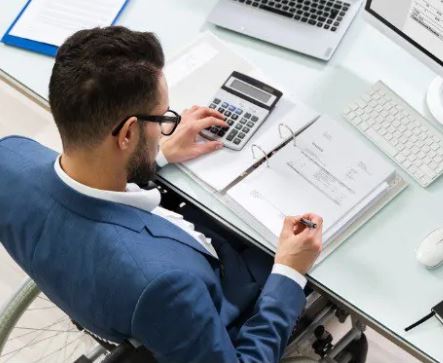 The healthcare industry is changing rapidly, creating a host of challenges for healthcare providers. Cutbacks in reimbursements, bad debt and regulatory reforms all affect a provider's revenue. Moreover, the failure to recognize claim submission mistakes heightens the risk of inadequate reimbursement and even nonpayment.
While concentrating on ever-pressing needs, it's difficult for providers to spot opportunities to boost revenue. Providers must rely on their staffs to manage the office efficiently while they focus on patient care. However, growing government directives, adjustments in coding standards and medical billing concerns often make it tough for staff to remain engaged.
The answer: A revenue optimization plan will usher in a demonstrated method for increasing revenue and applying best practices to boost profits while updating practice processes.  
To realize revenue cycle optimization, it's essential to understand that a top-notch revenue cycle process can only be realized by way of a cohesive comprehensive approach as an alternative to a string of separate, unrelated steps. A team approach is necessary, incorporating all areas impacting revenue. If the wrong process or wrong individuals are in place at any particular step, the bottom line can be impacted.
Mow more than ever, effective revenue cycle management has become essential for medical providers because of the COVID-19 crisis. According to a survey from the Medical Group Management Association, 97 percent of medical practices experienced financial damage as a result of COVID-19. Fifty-five percent said revenue is down since the onset of the crisis and 60 percent reported patient volume down. 
Under such conditions, practices need to be even more conscious of employing the correct procedures for medical billing and practice management.
Plan Before You Proceed with Revenue Cycle
It's important for practitioners to define their administrative and financial responsibilities beforehand and make a step-by-step plan to handle them. In case you want to handle medical billing in-house, you should hire and train sufficient staff as well as procure the latest technology and software.
Apart from them, you must also get detailed knowledge of payer policies and norms. For practitioners looking for easy and planned billing solutions, proper planning prevents last minute delays and maintains consistent cash flow.
10 Ways to Achieve Revenue Cycle Optimization
Utilizing the following best practices as everyday procedures can help minimize these problems
Ensure the practice management system is assembled properly.

Essential functions will comprise gathering of demographics, insurance verification, claim scrubbing, coding and charge capture.

Medical coding is the pillar of medical billing and revenue cycle

. A modest coding mistake can mean rejection or denial of a bill and lead to long-term revenue loss. Pinpoint coding issues, carefully examine medical policy revisions and documentation questions and apprise appropriate persons.

Train staff for manual processes but automate as much as doable. Eligibility verification, appointment scheduling and claims scrubbing need to be automated.
Require timely payment posting – daily if doable – to guarantee exact accounts. Payments, discounts, denials and patient accountability should be completed daily with follow-up of all unpaid/denied claims.
Plan metrics to assess the practice's achievements in the revenue cycle. Produce key performance indicators (KLPIs) and follow the trends. Create an action plan when negative trends emerge.
Pinpoint key revenue-affecting pain points and put policies in place to tackle them. Establish procedures to contend with underpaid/zero paid claims, when to appeal and when to write off and move on.
Monitor old accounts and accounts receivable days

. Give precedence to unpaid accounts by balance due, payer and age, and cross-train staff to ensure performance objectives and fulfillment.

Denials are a part of the billing process and even the most precise and experienced billers encounter denials at some or other parts of their jobs. So, it's critical for practices to

keep up an appropriate denial management plan.

It's important to study the denied claims and look for possible reasons for the denial. 

Generate coding and charge entry guidelines

and identify the practice's lag time from when the service was delivered to when it was billed. 

Outsource your revenue cycle management to a qualified 3rd party group.
Please keep in mind that your reimbursements on claims filed and the money paid out of pocket by patients are the basis of your revenue cycle. The extent to which you effectively manage your payment processes and have a handle on collecting payments that are past due is an indicator of your practice's financial health,
So, What About Outsourcing?
Outsourcing revenue cycle activities is perhaps the most cost-effective way to realize optimal results as a provider with restricted resources who also often find it difficult to keep up with the ever-changing environment. Staying atop of the endless changes and employing the complicated technologies that are frequently required can sidetrack the provider organization from its primary activity of delivering quality care.
Skilled revenue cycle experts at Medwave can work with a provider to pinpoint concerns and areas that hold the capacity to boost profitability while adopting cutting-edge technologies and best practices to boost revenue and slash costs.
Nonetheless, whether a provider employs an outside resource or relies on its own staff, it's more crucial than ever to help ensure it's delivering quality patient financial care as well as quality medical care. Revenue cycle optimization can occupy a huge role in realizing this goal. When providers achieve both of these objectives, they benefit from better patient satisfaction, which in turn leads to more referrals and revenue.