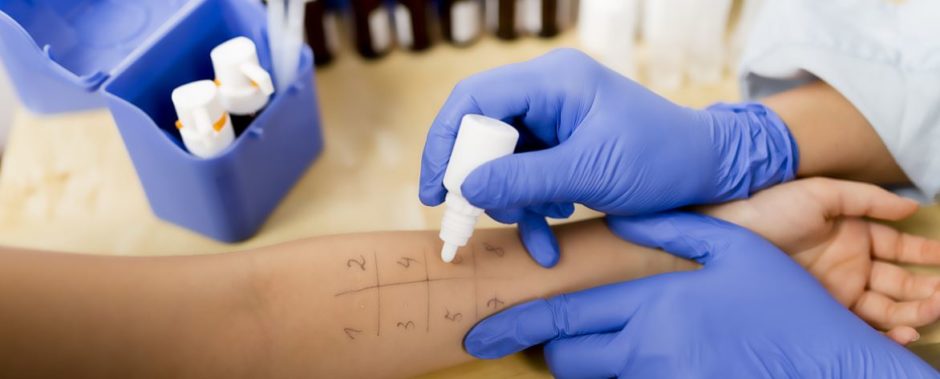 Allergy Testing Billing and Credentialing
Testing is Critical to Treating Allergies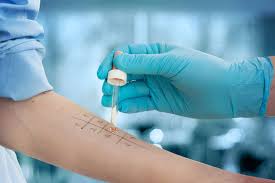 Allergies are the fifth leading chronic disease in the United States and third-most common chronic disease among youth. Allergies impact in excess of 50 million people living in the USA, according to the Allergy Testing page at American College of Allergy, Asthma, and Immunology website. Inhaled allergens are by far the most widespread type.
Allergy symptoms are the outcome of an overreaction of a person's immune system to an irritant or allergen, such as dust, mold or cat dander. The immune system releases immunoglobulin (IgE) antibodies in an attempt to fight off the irritant, or allergy. Allergy tests attempt to detect these IgE antibodies in different ways. Since allergies can cause symptoms ranging from mild to life-threatening, if a person has an allergic reaction, they'll want to know what's causing it.
Blood testing and skin prick testing are the usual tests to help determine the likelihood of having an allergy. This assists the doctor in identifying the allergies That way, the patient and doctor can work together to find ways to stop or lessen the symptoms.
Obviously, testing is critical to treating allergies. The specific allergy must be identified (by an allergist or immunologist) before it can be treated accordingly.
Allergy Testing Billing is not a simple, clear-cut process
If you've had to do allergy testing billing before, you know how muddled it can get. Not all insurance companies view allergy tests identically and the way they deal with them is often differently from the Medicare / Medicaid billing system, as well.
This places those in charge of allergy testing billing management in tough circumstances. If you take the time to assure that each and every claim is submitted accurately, it can leave you little if any time for to be more patient-oriented. If you don't, you can see a cascade of fines, deferred payments or outright rejected claims.
Moreover, some allergy testing services have acknowledged that they have been on the radar of third-party payer investigation units because they have learned that many practices bill these services incorrectly.
How cumbersome is Allergy Testing Billing?
Allergy testing billing can be challenging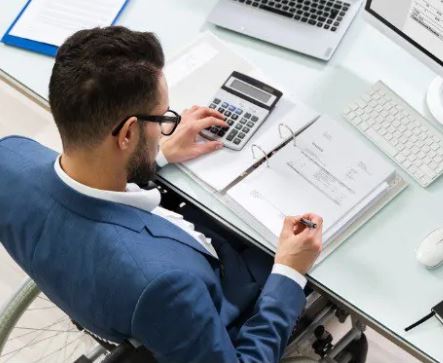 For starters, as skin testing is used as the principal tool to establish treatment for the allergic condition, billing for this component demands wide-ranging experience.
Knowing when to use modifiers, in concert with the appropriate number of skin tests to be billed, and how the specific insurance company responds all need to be determined at the beginning of treatment. As the number of testing "pricks" increase in terms of quantity, the amounts billed must be plainly defined and documented.
Many insurance firms have "ceilings" or quantity limits for a specific day of treatment thus leading to the necessity for return visits. Failure by the biller to identify the proper amount of testing can lead to a denial of claims.
Food sensitivity testing, poles apart from prick testing, requires the grasp of billing protocols for lengthy services and for reporting the monitoring of the patient's vitals (blood pressure, pulse rate and respiration) throughout the documented test.
Another potential logjam — In standard medical practice, allergy testing is not to be performed on the same day as allergy immunotherapy and this means that the two different billing codes should not be reported together. Instead, allergy testing must be executed before immunotherapy, so as to identify the offending allergens.
For this reason, the number of tests administered must always show on any billing claim.

Common Allergy Testing CPT Codes
95004: Percut allergy skin tests
95012: Exhaled nitric oxide meas
95017: Venom testing; percutaneous and intradermal
95018: Drug/biological testing; percutaneous and intradermal
95024: Allergy test, intradermal
95027: Allergy titrate-airborne
95070: Bronchial allergy tests
95071: Bronchial allergy tests
95076: Ingestion challenge test; first 120 minutes
95079: Ingestion Challenge test; each additional hour
Benefits of partnering with Medwave
Our experienced personnel are aware of the nuances of allergy testing billing and coding. We will work hand-in-hand with your practice to identify and potential problem areas or processes that need to be adjusted. You can be assured that our team of certified medical billers will manage all aspects of your allergy testing claims to help ensure you receive proper compensation with no unwarranted delays. To assist you in your decision, we developed an article on "5 Reasons to Outsource Your Allergy Billing."
With years of experience managing allergy testing billing, we reduce costs and risks while bringing you best-in-class service that will deliver the following benefits:
Streamline claims and collection processing
Our professional medical billers make sure your claims are submitted in an accurate and timely manner to ensure you receive timely reimbursement for the work you have performed.  We have actually seen some of our clients increase their revenue without seeing any additional patients.
Decreased rejections and denials
We thoroughly review claims to ensure they are complete before submitting them to insurance companies or government programs such as Medicare. We address each and every claim as you would, not just high-value claims.
Leads to an increase in cash flow
Whenever your staff is away, on vacation or for other reasons, the claim submission gets delayed leading to a lot of backlogs and issues with cash flow. Irrespective of your current staffing situation, our billing service maintains a continuous flow of claims going out and cash coming in. With this, you will typically get paid faster by investing almost nothing in staff training.
Free up your staff to focus more on patient care
Because we manage the billing process, you and your staff members are relieved of billing duties and can give your complete attention to solving patient's needs. it just makes good business sense to invest time and effort in your core competencies like patient care as it sets you apart from the competition.
Ensures billing compliance
There's no denying that healthcare is an ever-changing industry. Among all these changes, keeping up with medical billing comes as a challenge the practice owner has to make sure that the office is following all the rules and protocols. With Medwave, there are no such concerns as we stay atop the latest changes to ensure proper submission of claims and complete compliance. 
Improved security of patients' data
When it comes to medical records, data protection is critical. As information stored in health records is more valuable than ever before, it becomes expensive to maintain a system to guard that data. By assigning all your allergy testing billing to Medwave, we make a patient repository and protect all data records. We also ensure there is no or minimal possibility of a data breach.
Peace of mind
Outsourcing medical billing services gives you peace-of-mind that your claims are clean, your patients understand their billing responsibility and that your practice is in the hands of billing experts who will not let you down.
Bottom Line: What's in it for you?
Outsourcing healthcare billing work can be a tough decision, but (ultimately) it will save your allergist practice time and money.
The result of engaging Medwave will lead you and your team to considerably less stress. You can concentrate on providing the best possible services while we make sure you get efficiently paid for it. Additionally, you'll see significantly more return on claims (annually), meaning you'll have more access to funds and your business will thrive, allowing you to offer effective patient care.
At Medwave, we've built our business model around a commitment to creating trustworthy partnerships. We believe in setting clear expectations for performance and striving to always meet these expectations. Contact us today to see how we can be the best asset to your allergy testing practice, by helping you get paid fast and efficiently.