Common Revenue Cycle Management Mistakes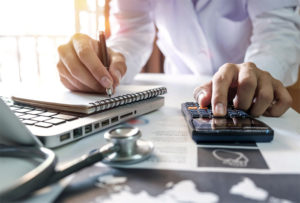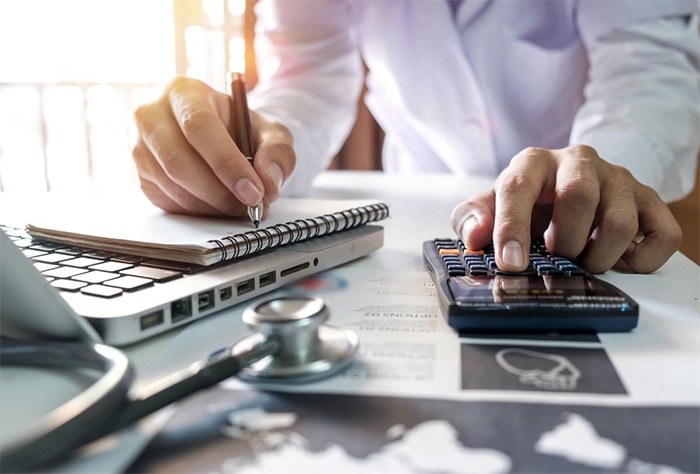 Is Your Revenue Cycle Management in Top-Notch Condition?
Let's face it, we all make mistakes, even as veterans in revenue cycle management. Sometimes, though, our biggest mistakes are the ones right under our noses – the ones we simply don't identify as mistakes because we've been making them for so long.
Plenty has changed in the revenue cycle. With the deployment of ICD-10, the arrival of accountable care, the growing volume of patient self-pay and the changing payment habits of those patients, we need to continuously upgrade our revenue cycle processes to accommodate these changes. 
We'd like to share with you what has been recognized as progress-halting revenue cycle mistakes you may be making presently and how to fix them.
You Rely on Current Staffing Levels to Handle the Increased Volume of A/R Activity
We know how challenging it is to find the right people with the right skills to keep your revenue cycle humming. There always seems to be a scarcity in the marketplace, not to mention budget restraints.
Because of this, most healthcare providers are trying to "make-do" with current staff. It's a typical case of attempting to do more with less. We're all guilty of this, but in truth, we're merely harming ourselves in the end. With an increase in the number of patients and billing providers, you're certain to find a larger number of accounts in your system.
If you don't tweak any of your present processes or change your staffing models to meet the increase in A/R, you'll soon be encountering bottlenecks and backlogs.
Focusing your staff on working the early part of A/R, be it patient payments or insurance claims, is shrewd. But it's not unusual for the volume to be so high your staff can't handle it all in a timely manner and, even though no one likes to admit it, at times accounts are "forgotten" or placed on the back burner.
The solution: Focus your existing staff on the early part of the A/R recovery process. Claims that are filed in an appropriate manner, and filed properly, are paid first. Similarly, patients paying out of pocket are more apt to pay in the first 30 days. After each succeeding 30 days, the prospect of getting payments plunges exponentially. By focusing on these early dollars, you'll either collect payment or you'll receive some type of denial or appeal that can be worked to allow you to maximize reimbursement.
Generally, the more recent balances are also the most collectible. Don't allow your staff to change their focus to older balances unless early balances are being collected consistently.
Does this mean you should ignore aged balances? Of course not, if your objective is to boost payments and reimbursements. This is where you might want to think about an outsourcing company. Then you'll have a hybrid tactic of outsourcing "back burner" accounts as your staff works on early accounts.
Not Staying Current with Payer Requirements
Just scanning through your insurer's newsletter isn't sufficient. In many cases, such as a change in structure of provider identification numbers, you can't simply resubmit the claim. Your system must be first updated to support the payer's modification which involves administrative time and further postpones payment.
The bottom line: slow cash flow, numerous claim rejection rates and administrative expense.
The solution: There are several established ways to surmount this problem. One is to sign up for policy change announcements via email updates from a payer's website. This needs to go along with regular reviews of payer websites. In other words, a plan to monitor a payer's website must be made routine.
Another critical step is to prioritize and follow payer changes. This means to keep up with the updates of high-volume payers. Again, it's essential to focus on services that, if denied, can affect you the most.
Lastly, it's important to figure out who's responsible for monitoring these changes. Aside from choosing the right person or persons, there has to be an orderly approach to reviewing policy changes.
Failure to Monitor the Entire Claims Process
If you are unable to manage the claims process at every point of its lifecycle, you won't be able to detect where it went off track and fix the issue. Minus any automated alerts as to why a payer is consistently denying claims for a certain procedure or code, your staff will devote countless hours investigating the issue.
Bottom line: Lagging accounts receivables and excessive administrative costs. A study by a physician at the University of California found that practices typically spend 8 to 14 percent of overall revenue on clerical follow-up on rejected claims.
The solution: Claims are complex and ever-changing regulations help ensure mistakes are easy to make, yet difficult to track. To help reduce, or even eliminate, this inconvenience, initiate a business process for timely, thorough follow-up. Take the time to investigate inexpensive tools that can help produce proactive alerts. There are lots of options out there, so make sure to pinpoint the right system for your practice. With the right tools, a higher ROI can be achieved.
Failure to Verify Patient Eligibility
A surprising and rather dramatic fact about medical billing, according to a recent report, is that one-quarter of practices fail to verify patient eligibility and copay amounts. This is more apt to occur with small practices where there is constant shortage of resources. However, in facilities having to manage more patients, chances of mistakes also run higher. All these often lead to a cut in revenue and an upsurge in bad debt write-offs.
The solution: In a tech driven world, depending on technology can be a provider's best bet to reduce or eliminate the probability of such mistakes. There are any number of real-time automated tools that can accurately check patient eligibility and establish copay at check-in.
Some innovative solutions even take a direct feed out of the provider's billing system and verify eligibility on the next day's patient schedule. These mechanisms help remove human error in the eligibility verification procedure and ensure complete payment from patients, as well as observing accurate payer reimbursement.
These are but a sampling of the litany of mistakes that can challenge the revenue management process, but we feel that if you've eliminated these mistakes, you're well on your way to achieving effective revenue cycle management.
Revenue Cycle Management Mistakes are Easy to Make, Let Medwave Help
For healthcare providers, the need of the hour is to leave no stones unturned, in order to ensure that each of the aforementioned revenue cycle management processes are continuously healthy. Fact is, there is no alternative for proactive reporting and audit tools, up-to-date coding information, robust payer relationships and online claim correction functionality. If this is difficult for your practice, outsource this critical task to a specialized third-party service partner such as Medwave. We yield the best results for our healthcare clients.