The Reasons Why a Medical Billing Assessment is Needed
Medical Billing Assessments
Running a healthcare practice means keeping a tight ship for the sake of your patients and your reputation, as well as your financial well-being. But, let's face it, practices are only as successful as their medical billing performance.
If you have a prosperous practice but still want to evaluate or tweak specific features of your billing practices, a medical billing assessment will be a big help.
What amounts to a medical billing assessment?
A typical assessment will include a comprehensive review that focuses on:
Examining your practice's billing performance
Assessing its guidelines and processes
Gauging the technology and tools the practice employs
Reviewing patient care workflow
Assessments are key in offering a tool to gauging things we are doing well and things we could be doing better.
Okay, but why should you perform a medical billing assessment?
You want to increase your revenues. Maybe you've been trying to grow your practice but haven't been able to do so. A billing assessment will provide clues as to what's working and what needs to change in order for your practice to grow.
You want to assess your policies and procedures. Maybe your billing is not efficient in the areas of outgoing billing or in receiving payables.
You want to be sure your technology is up to date. Upgrades in computer and mobile technology as well as software will make billing more proficient. But things change quickly – what was cutting edge a few years ago might already be obsolete today. You want to make sure that your tech is up to the task. It's a fast-moving world, so it's helpful to get an expert assessment of how current your tech really is.
You want to review workflow. A medical practice is only as efficient as the employees that run it and your employees are only as efficient as the workflow they follow. A detailed assessment of your billing process will expose inefficient processes that cost your practice time and money.
Industry experts suggest that every medical practice have a billing assessment performed at least once yearly or more often such as a semiannual assessment of all providers who bill for services. Additionally, it's a great idea to have an occasional ad-hoc assessment if you have any worries about billing patterns or your practice has a record of substandard documentation or perhaps you've recently added a new physician to your practice.
But how do I know if it's time for a medical billing assessment?
Here are some tips that will indicate when it's time to evaluate the overall financial and workflow health of your practice.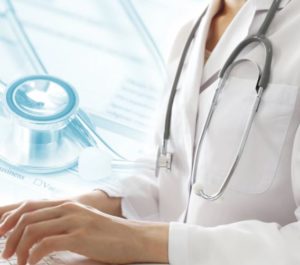 Is your healthcare practice growing?
Many practices experience growth and expansion; others would rather remain small but will, at times, be compelled to turn new patients away. But what if your practice has simply seen better days? Chances are it has little or nothing to do with the care you're delivering, but more so how the patient is made to feel concerning their dealings with your practice.
If patients sense they are being marginalized because they're having problems in resolving their insurance with your system, or they are facing unreliable billing, odds are probable the patient will simply go to another practice.
Unfortunately, most people don't have the time to travel through an intricate system like medical billing and will opt to go where they feel a practice better grasps the subtleties of appropriate billing.
What is the status of payer contracting?
Insurance plans are everchanging and evolving. Is your practice able to keep up?
Does your staff comprehend VA Medical, Medicare and Medicaid?
If your practice's grasp of contracts is not in synch with the insurance firms you deal with and the services you deliver, then an assessment will be able pin down areas of failure and resolve them.
Is your practice up to date with Medicare?
Is your staff aware that Medicare fee schedules are revised annually? When they are, you can anticipate plenty of changes that will impact reimbursement values. Adjusted fees can add hundreds, even thousands of dollars to your reimbursement costs.
If your practice is not current on Medicare, you should think about an assessment to bring your practice up to speed.
How do you handle denial management?
Statistics indicate that 20-30 percent of claims are rejected, and 80% of such claims go unprocessed. Denied claims lower or delay revenue which can also eventually affect patients' confidence. An assessment will assist your denial management system and present ways that can help boost revenue.
Perhaps you need to hire a medical billing company
Today's healthcare providers must manage administrative tasks, stay current with billing regulations, and handle financial responsibilities along with the medical duties of the practice. It appears like a bit of a nerve-racking task, huh? 
Of course, it's important to manage every facet of your practice to realize good outcomes. But don't worry, there's always an answer to every challenge these days. Having said that, an outsourced medical billing company can help rid of the administrative worries heaped on the shoulders of physicians with dependable solutions.
Here are five ways an outsourced medical billing company benefits healthcare practices
Profit from the rewards of daily cash flow. Insurance claims are administered daily, payments are usually collected within 2-3 weeks rather than 60-90 days.
Profit from peace of mind with regular daily service. At no time worry about late payments, scheduling billing staff vacations, unexpected sick days, employee turnover or pricey re-training.
Profit by focus on your patients. Rid of devoting hours on the phone with insurance payer firms.
Profit from guaranteed privacy and data safety with HIPAA-compliant services. A billing service will comply with document and workstation security, email, fax and data protection and document removal and destruction.
Profit from easy access to robust financial and activity reports. You'll be provided access to daily, monthly and quarterly reports that make known the work accomplished.
Conclusion
What are you waiting for? We should all know by now that the healthcare industry's reimbursement rules and regulations aren't going to stay put. The changes they undergo are constant; dynamic. They are always being restructured and upgraded as the system matures, forcing the need for persistent financial watchfulness by medical practices.
At Medwave, our revenue cycle management experts take care of your billing difficulties to provide a steady cash flow and enhance the turn-around time on your claims.