Healthcare Practice Revenue Affected by Medical Billing Issues
Let's say a patient comes in and gives you his or her Medicare card. The front desk carefully records the information and billing submits the charge to Medicare. But the claim is rejected, maybe even from the clearinghouse.
The problem? The patient thinks he's simply on Medicare, but his plan is actually with Blue Cross, United Health Care or another Medicare Advantage plan.
This is but one example of a billing error
As a healthcare provider or medical facility, you want to provide the best possible medical solutions, determining the right diagnosis and treatment plan for your patients. But, you also must manage the costs of running your health facility.
However, are you aware that medical billing issues can impact your practice revenue?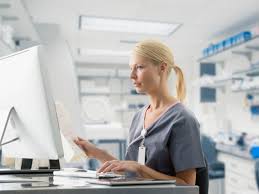 Running a cost-effective, efficient medical practice demands a consistent and reliable revenue stream. Unfortunately, that's going to be difficult to achieve if your billing efforts aren't optimized for success. Whether they result in delayed payments, denials, patient complaints, or even lost productivity, medical billing blunders hurt your practice. Eliminating such errors is critical to your bottom line, so it's essential to think about the most common medical billing mistakes and put strategies in place to prevent them from impacting the management of your revenue stream.

The most common medical billing mistakes include:
Wrong patient ID number or patient information
The medical billing process begins with the front office gathering patient information, which is the foundation for billing and collecting. Taking the time upfront to assure all ID numbers are accurate will mean a decrease in such issues in the future. 
Leaving off even one of the requisite fields in a bill can bring about a denial. It's actually quite easy to double-check to make sure you've provided all the required information before submitting the claim. What's trickier is making sure all the data in those fields is correct. It's easy to misspell a name or transpose numbers, especially during busy times at the front desk.
Kenneth Hertz, FACMPE, principal consultant at MGMA Health Care Consulting Group, suggests having a separate space for taking insurance information, if possible. A separate room is ideal, but if you don't have the space for that, at least try to arrange a cubicle or quiet corner to keep distractions to a minimum during this detail-oriented process.
Incomplete claim information
A sole entry or unchecked box on a claim can be all it takes to bring about a claim denial. Even the most basic fields like gender, date of birth and time of the accident or medical emergency are frequently left blank.
At a minimum, make sure a second set of eyes offers a cursory review of each paper or electronic claim the office files to help assure the necessary fields are completed. If you're only working e-claims, check that your software system flags users to check missing fields and input all required info before allowing them to be submitted.
Entering the wrong diagnostic code
A number of patient billing errors take place because a staff member entered the wrong diagnostic code onto the bill. This becomes more common on bills that total $10,000 or more. Did you know that, according to credit agency Equifax, those bills often come with errors totaling more than $1300?
Many of these mistakes are straightforward – a diagnostic code for an exam of both limbs when only one was examined, or a typo that results in a different and more expensive diagnostic code than the one that was prescribed.
The problem is that these errors can result in insurance companies disallowing the claim, harming your practice's revenue stream and making it more difficult for the patient to get the care they need.
Sending claims to the wrong insurance company
Sending the claim to the incorrect insurance provider is one of the simplest medical billing errors you can avoid.
This might sound like a no-brainer, but it's actually an easy mistake to make.
Remember our example at the beginning of this article where the patient presented the wrong card and your office ended up billing Medicare rather than the Medicare Advantage company?
This typically occurs when you don't have a copy of the patient's insurance card on record. It's imperative to have a copy of both the front and back of the card so you can verify and choose the correct insurance company. Always ask the patient if there are any changes to their insurance, too.
Lack of specifics
Insurance carriers often deny claims for not being coded to the highest level of specificity or being "truncated" (needlessly or inaccurately shortened). As a trained coder understands, each diagnosis must be coded to the utmost highest level for that code, meaning the maximum number of digits for the specific code.
If your staff are not highly acquainted with coding, they could be making this kind of error regularly without even recognizing it. Education is vital. Teach your billers what truncated codes look like so they can amend them before filing.
What are some of the outcomes of errors on your medical practice?
Lost time – Billing errors will require a number of corrections and/or amendments, leading to a huge waste of time.
Cash flow – Whether payments are late or rejected, they will slow down your cash flow.
Added personnel – If rejected claims become substantial enough, new claims don't get processed and the practice is forced to bring on extra personnel to deal with the backlog.
Angry patients – Billing errors will aggravate your patients, eroding trust, damaging patient satisfaction and hurting patient retention.
Audits and alarms – With audits, billing errors can be considered as acts of fraud and pave the way for an investigative audit. If the practice is found to be at fault, it can result in legal charges of fraud being leveled. This can result in fines, loss of privileges or added legal expenses to deal with the outcomes.
Eliminate medical billing errors with Medwave
The best way to stay clear of plain mistakes is to work with well-trained professionals. One possibility is to outsource your medical billing, which is proven to help medical practices maximize revenue by lowering claim denial rates.
As a well-trained and practiced medical billing and coding partner, Medwave has been helping healthcare practices upgrade their billing practices throughout the Pittsburgh region and beyond. We've been successful with a diversity of practices which have allowed us to put the most reliable systems and policies in place to help boost their overall clean claims and improve their revenue cycle management.
To learn more about how our billing and coding specialists will work with you and your staff to reduce medical errors and boost your insurance reimbursements, contact our team today for a free consultation.