Outsourced Medical Billing Saves Healthcare Practices Money
A rather bold statement. We're so sure that we will save your healthcare practice money, we feel quite confident in asserting this claim in our headline.
Where is it written that your healthcare practice has to conduct billing services in-house?
Fact is, outsourcing medical billing can be extremely beneficial for healthcare practices, no matter the size or medical specialty.
Medical Billing Background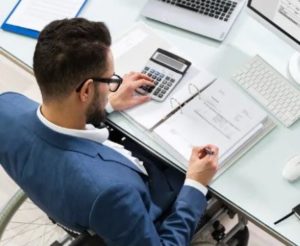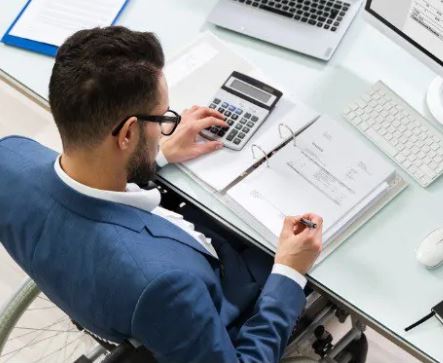 Due to insurance industry inconsistencies and constantly changing regulations, medical billing has become more and more complex. In order for healthcare providers to realize a truly functioning cash flow, these complexities must be navigated in a well-timed and efficient fashion. Inadequately trained staff, inept methods of billing and consistent updates to medical billing software can lead to mistakes and delays that will wreak havoc on a healthcare provider's revenue stream. Medical facilities simply cannot let billing difficulties obstruct their payment cycle.
If you've been following our series of articles, you'll know that we've been explaining why, as a healthcare provider, you need to consider the services of a medical billing company. At this point, we're going to summarize the key points that show how outsourcing your billing to a professional medical billing company will save your practice money.
Below, we are going to share the biggest reasons why every healthcare provider needs to consider outsourced billing as opposed to performing the task in-house.
Cuts Down on Coding and Billing Mistakes
Mistakes are likely in even the most professional setting. It's certainly not meant to be an indictment of your staff to imply there is a more effective approach to handling an upsurge in mistakes in billing and putting in codes for diagnosis and treatment. But truth is, by outsourcing billing, you can bank on cutting down those mistakes.
The reason is quite obvious: a medical billing company spends 100 percent of its time working with codes and the outsourced staff has much more experience doing so. They'll cause far fewer errors and will also be in the position to locate and fix them quicker than any member of your own team.
Improves Cash Flow
What occurs when your in-house medical billing expert calls out or goes on vacation? At this time, claims most likely will have to wait until he/she returns to work in order to be submitted. 
Such billing disruptions affect the timeliness of reimbursements over time and, ultimately, your cash flow. Employing a medical billing company creates a nonstop flow of claims going out and cash coming in. And a constant cash flow is crucial for your healthcare practice's bottom line and the ultimate success of the practice.
Boosts Productivity
Did you know that when you outsource billing to a third party, they will normally have more tools to make more effective use of the data than you can in-house? Mining information in the patient data base will reveal a range of patterns that can only help you be more productive.
A prime example would include fine-tuning staff schedules to properly manage patient flow built on historical patterns and projections and pinpointing stumbling blocks in the schedule. You might find out that particular patients need more time in the exam room than formerly understood. A little knowledge goes a long way toward helping you function a tad more effectively.
Puts More Focus on Patient Care
Spend time focusing on what you and your staff do best – giving undivided attention to patient satisfaction and delivering quality care for your patients. This is especially beneficial for smaller healthcare provider groups that can't manage to pay for a large medical office staff. Medical professionals cannot be good at their job of providing outstanding patient care if they are caught up in the financial side of running a medical practice.
Ensures Billing Compliance
Having certified coders to assess each progress note before the claim is submitted is key. A Certified Professional Coder has wide-ranging training to guarantee they have the know-how to abide by payer guidelines.
Having the documentation examined preceding claim submission will help ensure the following: the level of service provided by the physician has been documented correctly, all services completed have been secured and claims include all applicable modifiers.
Avoids Overbilling and Underbilling
If your practice continually employs the highest codes to bill, you chance being flagged by PPO or Medicare. This can mean audits and/or severe penalties. Then again, if you bill too low you risk leaving money on the table.
How, then, can you hit upon the ideal balance and bill at just the correct level? This is where a medical billing service comes into play. Medical billing companies will counsel on how to bill neither too high nor too low. They'll get your billing rates precisely where they need to be to boost cash flow minus the risk of an audit.
Secures Patient Data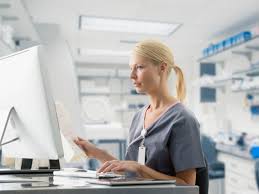 One of the best reasons to outsource your medical billing rests in the increased security it offers. In a typical year, there are about 500 recorded cases of medical records getting hacked, affecting over 10 million patients. These breaches cost the industry around $5.6 billion annually.
Medical billing companies place cybersecurity front and center. After all, their business lives and dies by the faith the healthcare practice places in them. Just a single data breach could destroy their reputation and bring an end to their business.
When hiring a medical biller, do your homework first. Research their past security record and ensure they're responsible.
Improves Patient Engagement and Satisfaction
Billing concerns are a recurrent source of patient questions. They need to be familiar with your practice's charges, insurance coverage, their accountability and other related items.
A medical billing company is an outstanding resource for assistance here. You can depend on their support staff to train your staff on how to manage everyday billing concerns. For more difficult billing questions, you can direct patients to speak with the billing company. Your front desk will turn out to be less saddled with these questions, allowing more time to help patients with other concerns and provide exceptional customer service.
Saves Money
By outsourcing your medical billing, you will save thousands of dollars in annual staff salaries and benefits, office supplies and furniture, and acquiring, updating and maintaining billing software.
Medical billing companies typically charge a flat rate or a percentage of the reimbursement on each claim. Either way, it's less costly than what you would pay for a billing staff to offer the identical exceptional services that are delivered by outsourcing companies.
Should you Outsource your Medical Billing?
Outsourced medical billing makes sense for many practices; however, the difference in revenue and expenses will drive your decision in the end. In addition to the cost-benefit of outsourcing, we also advise vetting the medical billing company to verify they possess the expertise in your medical specialty. By performing this due diligence, you'll dodge the costly mistake of being misled by historical data that doesn't apply to your practice's specialty.
We invite you to call the experts at Medwave and find out what we can offer your particular practice.