Measuring Healthcare Outcomes
Healthcare Practice Key Performance Indicators Matter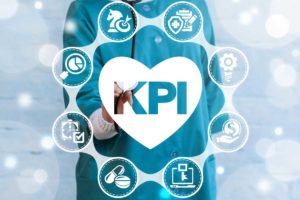 So, your healthcare practice is running smoothly. You've hired fantastic people, followed a marketing plan, placed the right technology and your patient retention policy is in full swing with a low churn rate. Things are going great, right? Well, there's no way of really knowing for sure unless you're measuring your performance.
Only by carefully tracking metrics (Key Performance Indicators or KPIs) in your medical practice can you actually improve efficiency, profitability and yield better results across your entire practice and revenue cycle management operations. 
Choosing what to measure and what to report, however, is as important as deciding to start tracking measurements in the first place. In this post, we will cover some of the key metrics that will measure the pulse of your medical practice.
To begin, exactly how would you describe these Key Performance Indicators (KPIs)?
They are

measurable financial and non-financial goals

that reveal the essential success components of your medical practice.

They are

precise measurements

utilized to formulate future performance objectives.

They're a method to

accurately gauge

your practice's performance.
How best to define the nature of these KPIs?
Should reflect the healthcare practice's goal

Should describe factors that are key to success

Must be quantifiable (measurable)

The choice of KPIs may change as the practice's goals change or you get closer to achieving a goal
Let's look at some of the key KPIs for a medical practice (keep in mind that these KPIs involve establishing goals and plans for the practice's future)
Common Practice KPIs
Capacity – what is a reasonable goal of appointments per day?

Evaluations vs. Discharges – Are you bringing in more patients than I'm discharging?

Conversion rate – How many referrals are being switched to active patients?

Active patients without future appointments – Are my patients achieving their recommended plan of care and being properly discharged?

Weekly frequency – Are my patients being scheduled for and attending their visits as they are prescribed?
Common Financial KPIs
Key expenditures such as medical supplies, wages, rent, doctor contract payments.

How much does it cost to acquire a new patient?

Are there any expenses that are much higher than they should be?

Are you generating as much revenue as you can? If not, why? Is it due to your pricing, your appointment mix, your medical billing, your use of site numbers, etc.?

Are you paying doctors and staff within industry averages? Does this match with the opinion of your practice?
Employment KPIs
Staff availability

Number of sick days used

Annual leave balance

Length of service

Retention rate

Feedback about outstanding service

Disciplinary actions
Customer Service KPIs
On time performance

Call tracking KPIs:

% phone calls answered within 3 rings
On hold wait times
Customer hang ups

Number of online appointment bookings. If your practice is online-focused or receives a significant number of calls and messages each day, this is an especially crucial metric to track.
What then will be some of the results of NOT having measured your practice's performance?
Less than adequate staff performance

Lost revenue

Spiraling costs

Poor staff morale

Poor patient satisfaction

Low practice value
Okay, I've tracked my practice's key performance indicators. But I'm one for real-world solutions.
How can I apply my KPI discoveries?
 Here are some practical examples on putting this information to good use:
Practices should be observing the total number of appointments that can be booked and comparing that to the number of unfilled appointments. From here, a

practice can devise strategies on filling those open appointment slots.

It's important to understand how much, on average, your practice is spending to acquire each new patient.

This cost influences your profitability and measures the effectiveness of your marketing efforts.

Once patient acquisition cost is calculated, it's a good idea to start calculating revenue per patient. Putting these two numbers together will tell you if your marketing was successful.

Keeping wait times down

can help increase patient satisfaction and can help practice management determine how to staff and schedule employees.

Long wait times are also one of the main reasons patients will leave negative online reviews.

Seeking to improve this metric can improve how your patients portray you online.

Ideal patient-to-staff ratios will vary from practice to practice.

Keep an eye on which of your other metrics improve when this ration goes up or down.

By tracking active patients without future appointments, I can discover

if my patients are completing their prescribed plan of care and then being discharged appropriately.

By tracking my conversion rate,

I can discover if I'm converting a healthy percentage of my referrals into patients.

Increasing your visit totals can be achieved by having

satisfied patients who understand their role in their health and feel engaged.

If you focus on hiring employees who are dedicated to making your practice an inviting and welcoming space, it's more likely that your practice will be successful.

Patients appreciate an office with little turnover and feel comfortable when they see the same faces at their appointments.
An excellent way to stay ahead of the game is to determine the specific goals for your practice and associate the appropriate KPIs for measuring these goals.  
For example, if your goal is to increase your practice by 100 visits per month, you must formulate and understand the metrics that could help you achieve that goal. These specific KPIs for this goal could include evaluations vs. discharges, weekly frequency and conversion rate.
Once you begin to implement the right Medical Key Performance Indicators (KPIs), you'll begin to see your practice in a different light.