Behavioral Health Billing & Credentialing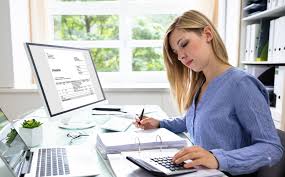 Medwave is a leader in providing comprehensive medical billing services to behavioral (mental) health providers. Whether you are a psychiatrist, psychologist or clinical social worker, we work with you to provide an excellent performance-driven experience that will make a difference in your office's reimbursement.
With over 20 years plus of behavioral health billing and credentialing experience, we have assisted new and established practices accurately process many hundreds of thousands of claims. We are able to utilize your current cloud-based software or we can help you discover new products tailored to your behavioral health practice volume.

Behavioral Health Billing, Credentialing Services
Services:
Primary and Secondary claims processing
24-hour turn around on Claims Submission
Prompt follow-up with Approved and Denied Claims
Posting EOB's
Correcting Patient Information
Clean AR under 90-days
Creation of a Payer Matrix
Fee Schedule Set-up and Maintenance
Credentialing for new and established Providers
Etc,.
We serve the following types of Behavioral Health Providers
Inpatient
Outpatient
Residential
Inpatient Hospital
Small and Large Private Practices
Common Mental / Behavioral Health CPT Codes
90791: Psychiatric or psychological intake interview without medical services
90792: Psychiatric intake interview with medical services
90832: 30 minutes of individual psychotherapy
90833: 30 minutes of individual psychotherapy performed with an E/M service
90834: 45 minutes of individual psychotherapy
90836: 45 minutes of individual psychotherapy performed with an E/M service
90837: 60 minutes of individual psychotherapy
90838: 60 minutes of individual psychotherapy performed with an E/M service
90847: 50 minutes of family psychotherapy with the patient present
90846: 50 minutes of family psychotherapy without the patient present
90853: Group psychotherapy
96101: Psychological testing, interpretation, and reporting per hour by a psychologist
96102: Psychological testing per hour by a technician
96111: Developmental testing
New CPT Codes for Mental Health Services
Code 96156 has replaced codes 96150 and 96151
Code 96152 has been updated to 96158 plus 96159
Code 96153 has been updated to 96164 plus 96165
Code 96154 has been updated to 96167 plus 96168
Code 96155 has been updated to 96170 plus 96171
New Behavioral Health billing changes coming in 2021
Medicare and commercial insurance carriers will be making changes to billing and reimbursement for the upcoming year.
More services have now been added to Telehealth
Fee schedule calculations are changing
Documentation, Coding and Billing guidelines are being updated
Let our team of professionals guide your practice to a successful and productive new year. Contact us today to speak to a member of our team on how we can help your behavioral health practice.