COVID-19 Testing Billing
Why Outsource your COVID-19 Testing Billing?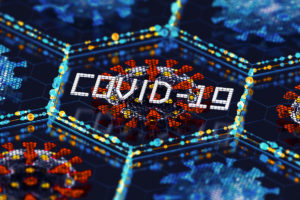 Due to the Delta variant, many more Americans are being tested for COVID-19 as cases surge and places from offices to concert venues require persons to provide proof that they are not infected. Moreover, recently revised federal guidelines are recommending that vaccinated persons exposed to COVID-19 should also be tested. As a result, the nation's testing infrastructure, including test labs, are racing to keep up with the demand for testing for this highly contagious Delta variant in most parts of the country.
Unfortunately, many smaller start-up labs don't possess the years of experience of the larger, more sophisticated laboratories. And their billing and payment procedures are lacking as well.
The choice of a lab billing company is often decided only after a brief internet search of local medical billing firms. The problem, however, is that a good number of billing companies have little-to-no experience when it comes to laboratory billing or, more importantly, to COVID-19 test billing. Truth is, the performance of a lot of billing companies is sub-par when measured up to professional laboratory billing standards.
Test Labs Merit Better Billing Processes
Not that long ago, revenues per test were high. For the most part, life was as good as the dollars in the bank. As a result, many labs never thought it important enough to employ the more up-to-date billing processes. Moreover, lab owners believed the high reimbursement rates would stick around. So, why change? Test labs have matured, and testing has become more complex, including the testing for COVID-19 and its variants.
However, while the need for testing has grown, reimbursements have dropped. Claims have undergone more scrutiny from insurance payers as well as being subjected to intricate claims settlement rules and limits. Place this alongside declining insurance payment approvals and it's easy to understand why some labs have simply gone under.
At Medwave, we've assembled a determined team of laboratory billing specialists (including COVID-19 testing) who administer the complete billing process, from initial submission of a claim to denial follow-ups and appeals. Our experience, dedication and practices outperform our competition and we've consistently shown to be at the front of the laboratory billing industry.
What Precise Benefits do We Offer COVID-19 Testing Laboratories?
Services Offered
Does the billing company have real-world know-how in the test lab environment?

This is perhaps the most important prerequisite in contracting with a lab billing partner. Plus, at a minimum, your laboratory billing service should provide

guaranteed turnaround times

to complete coding, submit claims and follow up those claims postponed or denied.

Medwave has witnessed our laboratory clients boost their revenues through superior billing performance by our team of dedicated professionals. Our end-to-end laboratory billing services deliver maximum reimbursement for our clients while at the same time slashing overall costs and time to payment.
Full-Service Billing
The processing of rejections and denials is what sets great billing services apart from mediocre companies. Medwave never overlooks an opportunity to appeal an insurance denial

to make certain your lab gets paid accurately for your services in as little time as possible. We've determined that this is an essential role of a medical billing company, every bit as important as submitting claims.

We fight for every dollar and will not write off anything without the client's prior approval.
Proper Coding


Does the billing company know the correct codes for which tests and which payers want which code?

Billing for laboratory testing is highly complex and undergoes frequent changes.

Moreover, to ensure labs obtain proper reimbursement, billers must keep current of changes to guidelines from both Medicare and commercial payers and know how to apply existing rules and regulations.

Labs consistently turn to Medwave for their COVID-19 test billing.

That's because we're well-informed in the subtleties of lab test billing and work with your lab to pinpoint the correct billing procedures your payers adhere to.

Transparency


Getting an accurate picture of your lab's financial performance is demanding. With data hidden in spreadsheets and out-of-date systems, collecting information essential to optimizing operations and to plan for the future is often strenuous and time consuming. To help meet these challenges,

Medwave offers cutting-edge financial and practice assessment tools, explicitly designed to give greater visibility of your operation

and acquire key data and metrics for regulatory reporting.

Security


Patient privacy is essential to your lab's success and not only because you're supporting a business and your clients are trusting you with their confidential information.

But you must also adhere to federal and state laws, especially HIPAA rules and regulations.

Medwave is a trustworthy provider of lab billing services, one that takes security as seriously as you do.

Reduction of Billing Employees


Partner with Medwave and allow us to be your billing staff. You'll no longer have to be concerned with taxes, vacation/sick leave, payroll or personnel management for an in-house billing department. If you do choose to maintain part (or all) of your existing billing staff, but redistribute their responsibilities,

you can always be confident that your billing is being processed skillfully and with minimal fuss.
Additional reading: 6 Advantages of Outsourced COVID-19 Testing Billing
Conclusion
In today's healthcare landscape, independent laboratories are constantly searching for ways to stay financially solid. Our task at Medwave is to maximize your billing revenue, help you make sound business decisions and pilot a course through the maze of this healthcare environment.
Our team is always working to stay atop of ever-changing requirements in the medical billing industry. You can rest assured that your claims filing, patient billing and accounts receivable management are in the hands of dependable, knowledgeable medical billing professionals. We invite you to contact us today to see how we can be the finest asset in your test laboratory by helping you get paid quickly and efficiently. Our staff is here to help you succeed in preparing claims and getting fully reimbursed.